On January 8, 2011, at 12:00 PM, local time, demonstrations were held by the Southern Mongolian exiles and their supporters in front of the Chinese Embassies in Mongolia, Japan, United States, Sweden, France, Netherlands, and Germany to urge the Chinese Government to release the prominent Southern Mongolian political prisoner Mr. Hada, his wife Ms. Xinna and son Uiles, dissident writer Ms. Huuchinhuu, young activist Mr. Arslan, and other dissidents who are under the authorities' tight control for peacefully expressing their political opinions and defending their legal rights.
The demonstrators held high the banners and signs of "Release Hada Now", "Release Xinna and Uiles", "Release Hada Family", "Release Huuchinhuu", "Release Arslan" and shouted loudly the slogans of "Free Southern Mongolia", "China Out of Mongolia", "End Chinese Colonization", "We Want Freedom", "We Want Independence", "We Want Self-determination", "We Want Human Rights", "We Want Human Dignity", "Mongolia For Mongolians Only", "Shame on China", and "Shame on the Chinese Government".
Representatives of the demonstrations also submitted letters to the Chinese Embassies to urge the Chinese Government to stop violating the Mongolian people's basic human rights and fundamental freedom that are guaranteed by the international human rights conventions.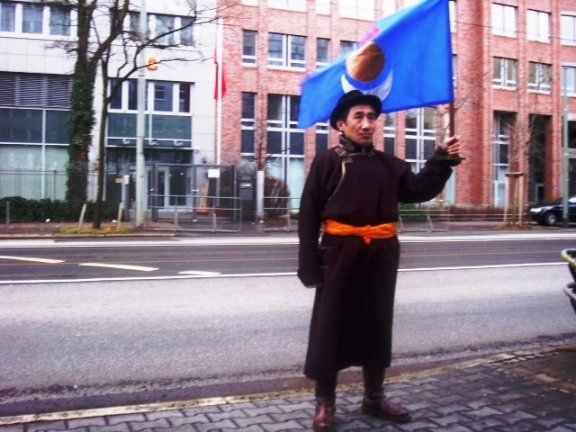 Demonstration in Germany

Demonstration in Mongolia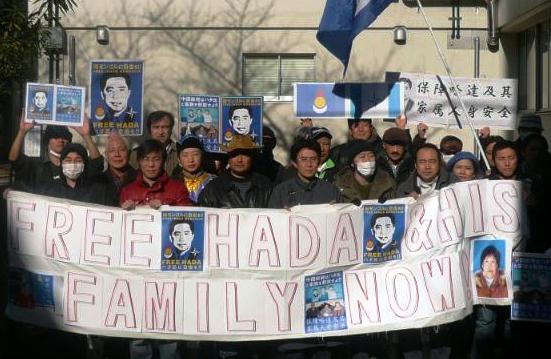 Demonstration in Japan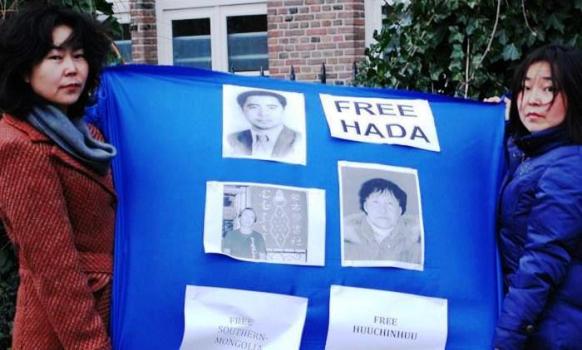 Demonstration in Netherlands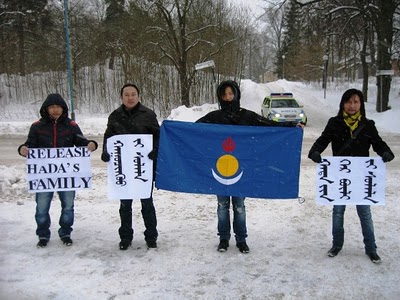 Demonstration in Sweden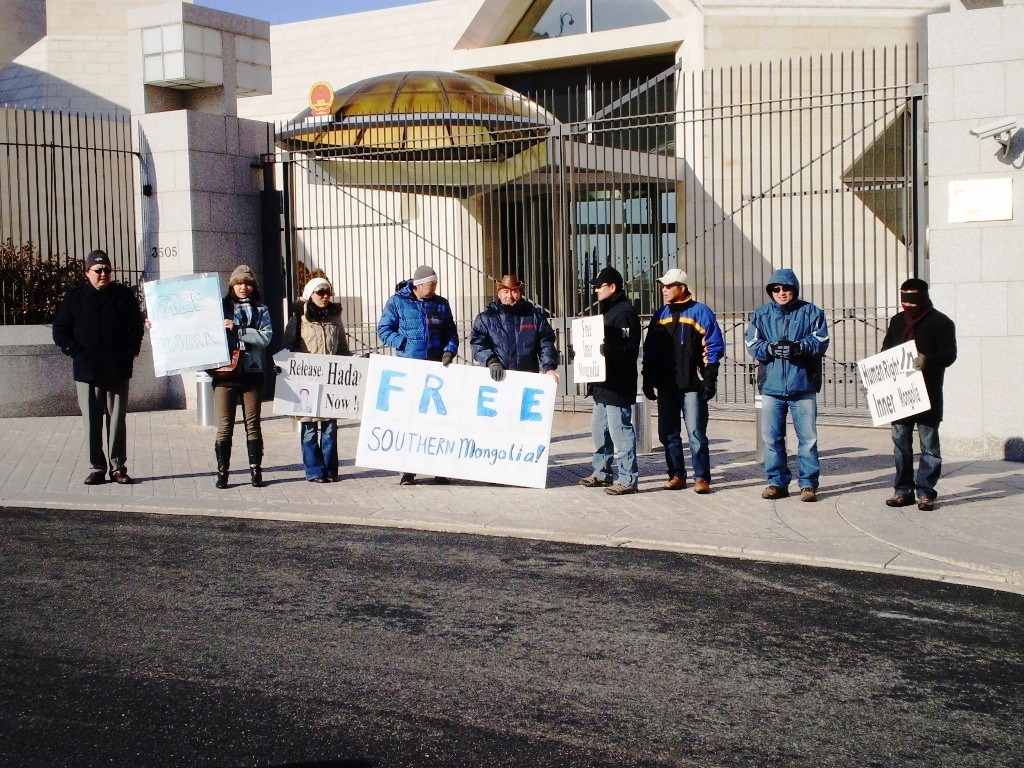 Demonstration in USA Washington DC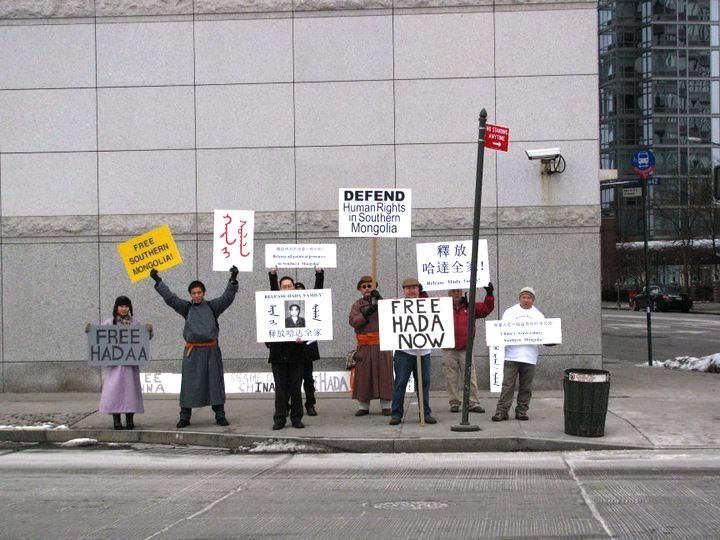 Demonstration in New York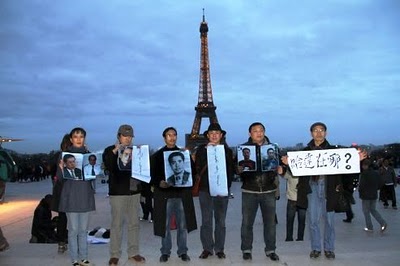 Demonstration in France